Build
better leads

with

industry-leading data
BatchLeads reduces reliance on referrals and oversold lead lists. We give you the data and tools you need to generate targeted leads, connect with property owners, and close more deals.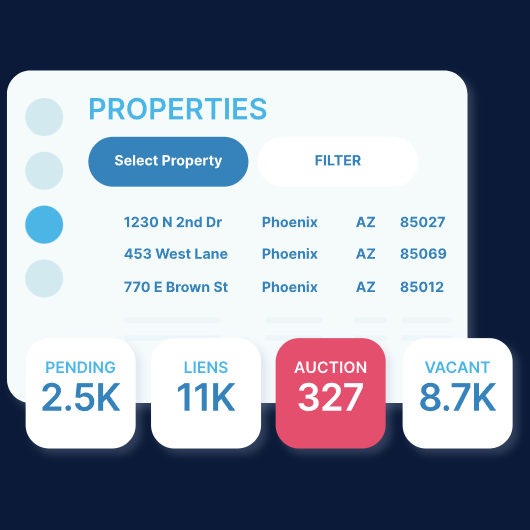 Uncover better opportunities
Property and homeowner insights
With in-depth property data, including MLS information, and homeowner demographics and financials, our comprehensive database helps you generate targeted lead lists to fuel your sales and marketing campaigns.
Find ideal opportunities faster
Use Quick Filters to find motivated sellers, active buyers, and ideal borrowers with a single click or create custom filters to build property lists that meet your ideal criteria.
Smart Search (Coming October 2022)
Once you've defined your ideal opportunity, put lead generation on autopilot with an intelligent search tool that monitors our database and notifies you when properties that meet your criteria are identified.
Prioritize outreach efforts
Assign scores to specific property and homeowner characteristics such as build year, property type, home equity, mortgage rate, and marital status. Then sort properties by lead score to help prioritize your marketing and sales efforts.
Our My Lists tool is a hub to manage, store, and update your leads and records in one place. Apply filters across all records or use list stacking to identify common characteristics that highlight potential opportunities. Build and launch targeted campaigns and automate regular touchpoints with clients and investors.
Resources to help you grow your business