The Property
API

That's

Fueling

the Real Estate Ecosystem
Deepen the insights your platform or application offers by harnessing unparalleled property data and accurate owner contact information from a single API.
Enhance property and homeowner profiles
Enrich records with contact information
Expand search and location services
Expand your service
offering with the

data clients crave
Maximize efficiency and increase new business opportunities by leveraging our seamless API to unlock access to a new level of insights.
Redefine lead generation in your industry
With a wealth of property information and data points, our API will help you establish yourself as your industry's lead generation expert.
Perfect your property owner insights
Make it easy for your users to identify their ideal prospects by bringing the demographic data, financial insights, and owner portfolio information they need directly into your platform.
Create comparable analyses your users can trust by bringing data straight from the Multiple Listings Service into your platform.
Facilitate marketing success
Become the first platform professionals turn to for reliable marketing lists by leveraging industry-defining contact data, entity resolution, and data verification services.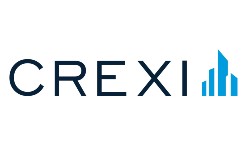 We want to supplement your work and make you superhuman so you can do things in seconds not hours. That's where BatchData comes in. What used to take 30 minutes now takes 30 seconds.

Chris Finck, Director of Product Management