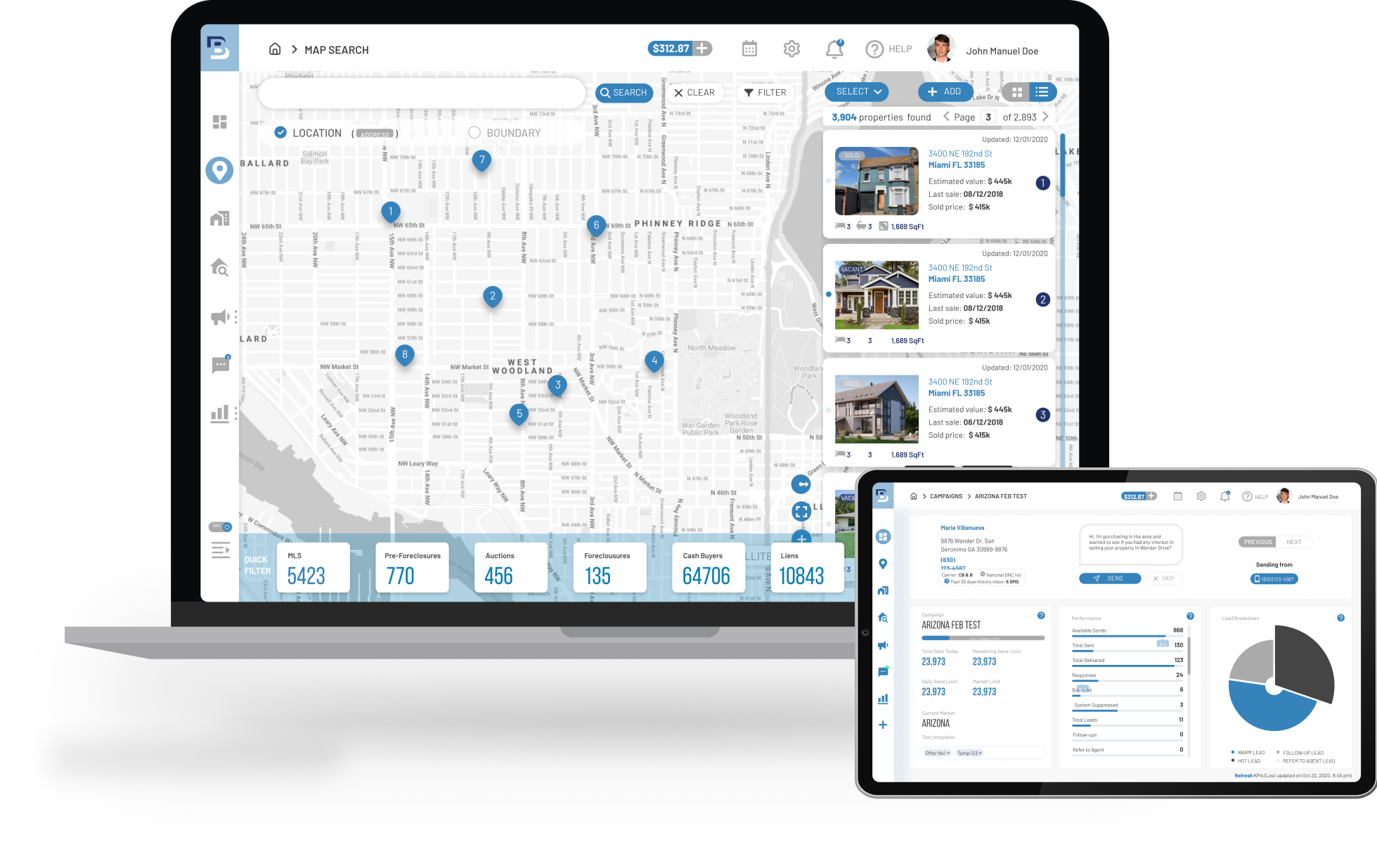 Yes, you read that right – send 500 fully compliant text messages for just $1.
Act now because this offer won't last!
TEXT MESSAGING IS THE BEST WAY TO REACH LEADS
And now, for a limited time, we're offering you
50% off your first month's subscription 
50% OFF YOUR FIRST MONTH!
SMS messaging is the most effective channel for real estate investors in today's market. It's out-performing everything – email, direct mail, cold-calling, and everything else..
Now, we're offering you the opportunity to test our system out with 50% off your first month's subscription!
Simply put – we've built the Best Real Estate
SMS platform that exists on the market today!
And this is your chance to get started
50% OFF YOUR FIRST MONTH!
This Sounds Too Good to Be True
Maybe you're wondering why we'd give you 50% off your first months subscription?
Here's the truth: we're making this offer to you because we want you to try our system.
Text Messaging Is the Best Way to Reach Leads
Here are some stats that might change your mind…
The average American checks their phone 47 times a day.
SMS messages have a 209% higher response rate than phone, email, or Facebook.
The average person responds to an SMS message within 90 seconds.
Property Details with Zestimate
SMS messages have a 98% open rate.
90% of SMS messages are read within 3 minutes.
This is your chance to tap into the power of SMS Messaging for your real estate business for a price that can't be beat. Don't miss out!
What Our Customers Have To Say
See why so many are joining us everyday!